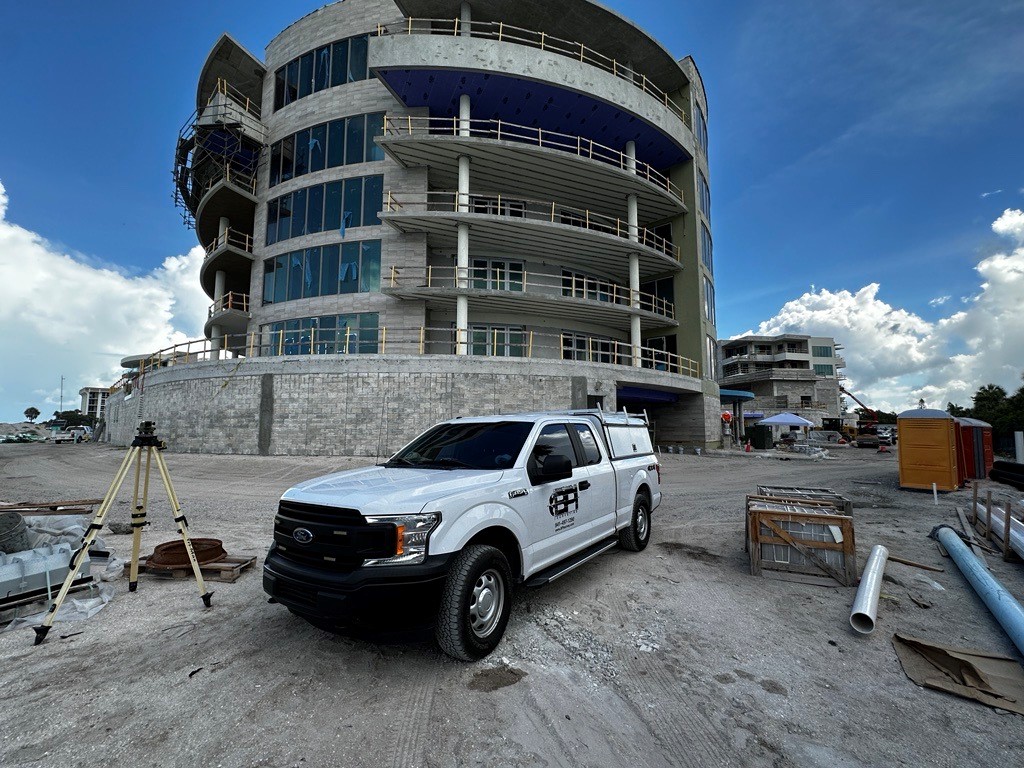 The St. Regis Longboat Key Resort, an epitome of luxury and elegance, is on the verge of redefining the hospitality landscape with its awe-inspiring pools and water features. Behind this architectural marvel, lies the meticulous groundwork laid by BPI, working hand-in-hand with Rock Star Pools, who have entrusted us with the crucial task of surveying and laying out the locations for their extraordinary recreational experience. The resort will feature meandering streams, infinity pools, and saltwater lagoons, seamlessly integrated with the pristine surroundings of Longboat Key.
Pioneering Foundations
Before St. Regis could take shape, BPI played a pivotal role in laying its foundations. Our experienced survey team meticulously laid out over 4000 pilings with precise as-builts for the multiple resort-style buildings and residences on-site. This crucial step ensures the stability and longevity of the structures, setting the stage for a solid and remarkable resort.
Crafting an Unparalleled Oasis
Working closely with Rock Star Pools, we have been entrusted with the task of surveying and laying out the locations for the resort's exceptional poolscape. Our expertise in surveying, coupled with the pioneering foundation we established through pilings and as-builts, has been instrumental in bringing this project to life.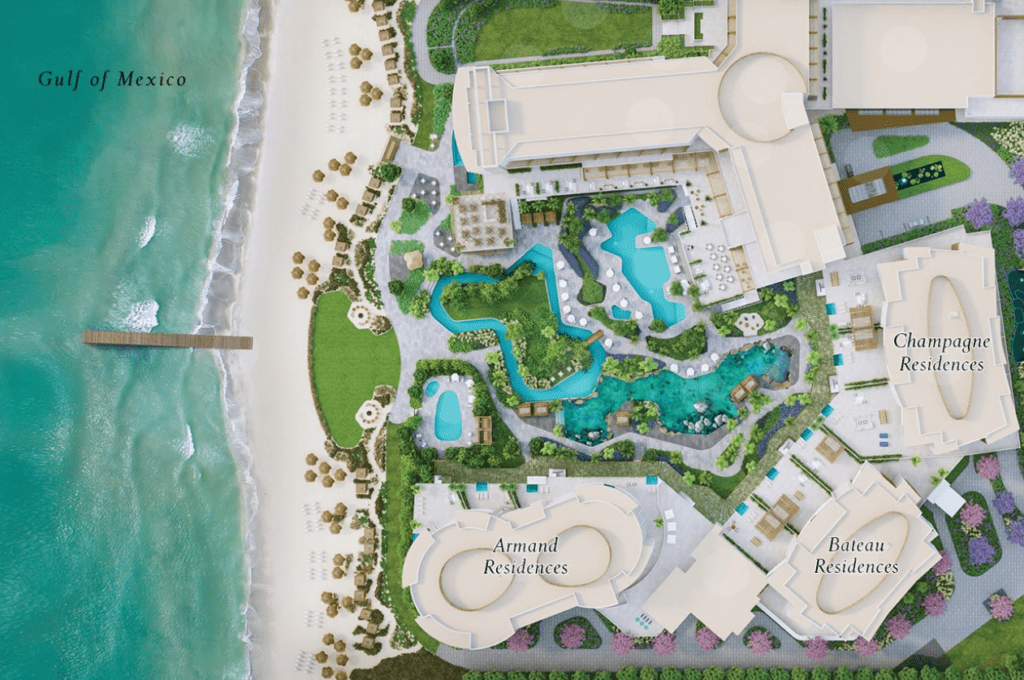 Excited to Be Part of This Journey
The team at BPI is thrilled to be a part of this prestigious project. We take immense pride in our partnership with Rock Star Pools, knowing that our surveying expertise and the foundation we laid have played a crucial role in bringing this visionary project to life. As the project nears completion, our team eagerly awaits the grand reveal of this extraordinary destination.
Land Surveying in Sarasota, FL
Shaping St. Regis' tropical oasis is not the only surveying that we provide in Sarasota. BPI has had the pleasure of supporting numerous land surveying projects for residential and commercial clients throughout Sarasota County, including Englewood, Laurel, Nokomis, Osprey, Venice, and North Port. Follow the links below or visit our contact page to learn more about how we can support your project.