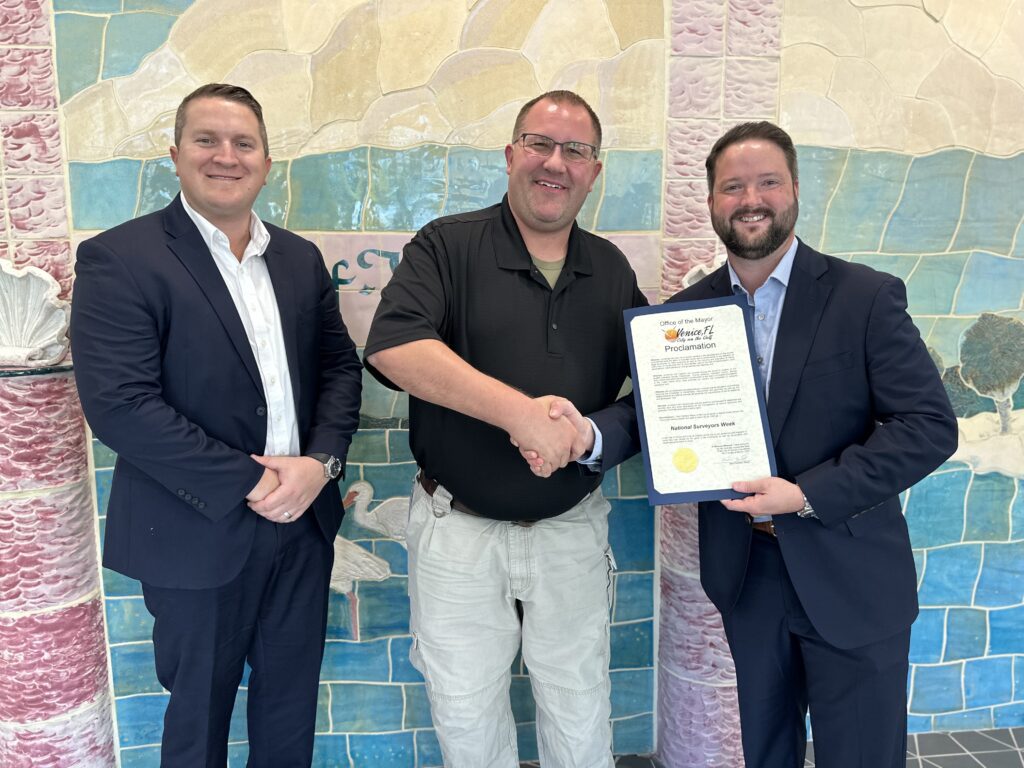 Mayor Nick Pachota presents a proclamation recognizing the week of March 19-25, 2023, as National Surveyors Week to David Panfil and Erick Bennett with BPI Surveying on Tuesday at City Hall.
Mark your calendars for National Surveyors Week, a time dedicated to honoring and recognizing the invaluable contributions of surveyors across the nation. From March 20th to March 26th, we join hands with the surveying community to celebrate their expertise, dedication, and the critical role they play in shaping our world.
During this special week, we invite you to join us in acknowledging the hard work and professionalism of surveyors who tirelessly work to ensure accurate measurements, precise mapping, and the preservation of our land and infrastructure. They are the unsung heroes behind the scenes, playing a vital role in planning, construction, and development projects that shape our communities.
In honor of National Surveyors Week, we will be highlighting the accomplishments and stories of surveyors who have made a significant impact in our field. We will showcase their innovative projects, share their experiences, and express our gratitude for their contributions to the profession.
Join us in celebrating National Surveyors Week by recognizing the surveyors in your community. Whether through social media shout-outs, organizing appreciation events, or simply expressing your gratitude, let's come together to honor their hard work and dedication.
We extend our deepest appreciation to all surveyors for their expertise, precision, and unwavering commitment to their craft. Together, let's make National Surveyors Week a memorable celebration of their invaluable contributions to our society.